Category : Uncategorized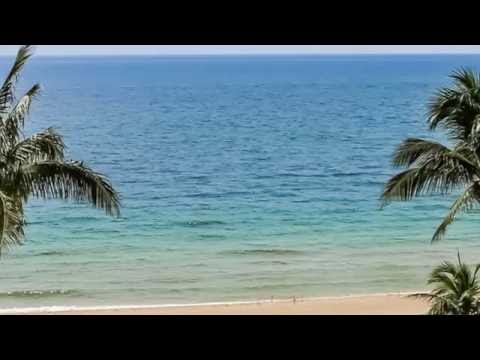 Unit 607B at Sea Ranch Lakes North an extraordinary Condo By the Sea where life is a Beach!
Condo by the Sea has an excellent location right on the beach about one mile north from beautiful downtown Lauderdale By the Sea and across the street from prestigious Sea Ranch Lakes community.White Sand Beach, Blue Ocean, pool and tennis court views from every window.
Professionally & completely renovated treasure. Polished travertine tile floors & exotic granite surfaces throughout the home. Elegant custom marble top vanities. High impact windows and doors. Washer and dryer inside the unit. New eat in Kitchen with beautiful wood cabinetry, wine cooler & stainless steel appliances. Crown molding throughout. Spacious open living area with great blue ocean views from every room.
Sea Ranch Lakes North is a very nice community in a fully renovated building with new hurricane windows and doors. Very private yet close to all the action. Building passed the 40 years inspection in 2015. It is one of the best kept buildings in Broward County.
Only 6.5 miles away from Las Olas Blvd. The entire Town is situated between the Atlantic Ocean on the east and Intracoastal Waterway on the west. It is bordered on the south by the City of Fort Lauderdale and on the north by the City of Pompano Beach. The Town is located on a barrier island that is 7 feet above sea level. Lauderdale-By-The-Sea is 30 miles north of Miami and 33 miles south of Palm Beach. The charming village is called the "Shore Diving Capital of Florida" because of it's unique snorkel trail.
If you are looking to buy a home in 2016, Fort Lauderdale might be the right place to buy.
Forbes Magazine released its 2016 list of Best Buy Cities and Fort Lauderdale came as number seven (7) of the top twenty.
Real Estate reporter with Forbes wrote: "Each of our Best Buy Cities boasts healthy job growth, strong population growth, and anticipated home price appreciation."
With a 20 percent home price growth forecast over the next three years, 3.2 percent annual jobs growth (contributing to Fort Lauderdale also being named one of the best cities to find a job in 2016), and 4.5 percent three-year population growth rate, buying a home in Fort Lauderdale known as the Venice of America could be a good idea.
With twenty cities on the list, Florida, proved to be providing buyers good value. The six other cities were Orlando (No. 2), Cape Coral (No. 10), North Port (No. 12), Tampa (No. 14), Jacksonville (No. 18) and West Palm Beach (No. 19).
With an economy that has stabilized and in the process of growing, Fort Lauderdale becomes one of the favorite places for vacation, retirees and a desirable place to live.
Is your city a Pet-Friendly place?
According to a new Apartments.com survey, 75 percent of renters said they own pets (mainly cats and dogs), which is a significant spike from only 43 percent who said so a year ago. But despite that large percentage, most are still finding it difficult to find buildings with pet-friendly options, the survey shows.
The majority of the renters surveyed by Apartments.com have encountered strict restrictions as to the types of pets that they're allowed to have in their apartments – if they're even allowed them at all. More than 60 percent of respondents revealed that they struggled to find pet-friendly accommodations. Of those who did, 63 percent said that they had to pay a one-time "pet deposit" or expensive monthly fees in order to keep their loving, caring friends.
But the reality is Americans love their pets! More buildings and landlords should consider changing the rules. More and more buyers and renters have pets today. The perfect buyer or renter might be the one that has a pet. Landlords could be missing the perfect renter just because a rule that prohibits a pet.
Sixty-two percent of American households, in fact, own at least one pet. Owning a pet might not be a problem for homeowners, but sure can be for renters who are beholden to the rules set by their building's landlord.
Move, Inc., the parent company of the National Association of Realtors' Realtor.com website,has put together a list of the five most pet-friendly rental markets in the U.S. by tracking both the number of pet-friendly listings the market had listed on Realtor.com and the number of dog parks in the area. With a very nice surprise South Florida made it to the list with Miami being number 3. The top five cities were:
| | | | |
| --- | --- | --- | --- |
| Rank | Cities | Total Number of Pet-Friendly Listings | Number of Dog Parks[ii] |
| 1 | Houston, Texas | 1,381 | 22 |
| 2 | Chicago, Ill. | 1,012 | 21 |
| 3 | Miami, Fla. | 897 | 16 |
| 4 | Austin, Texas | 623 | 18 |
| 5 | Charlotte, N.C. | 793 | 8 |
Source for this article: Apartments.com, Miami Magazine Agent.com and Move, Inc.